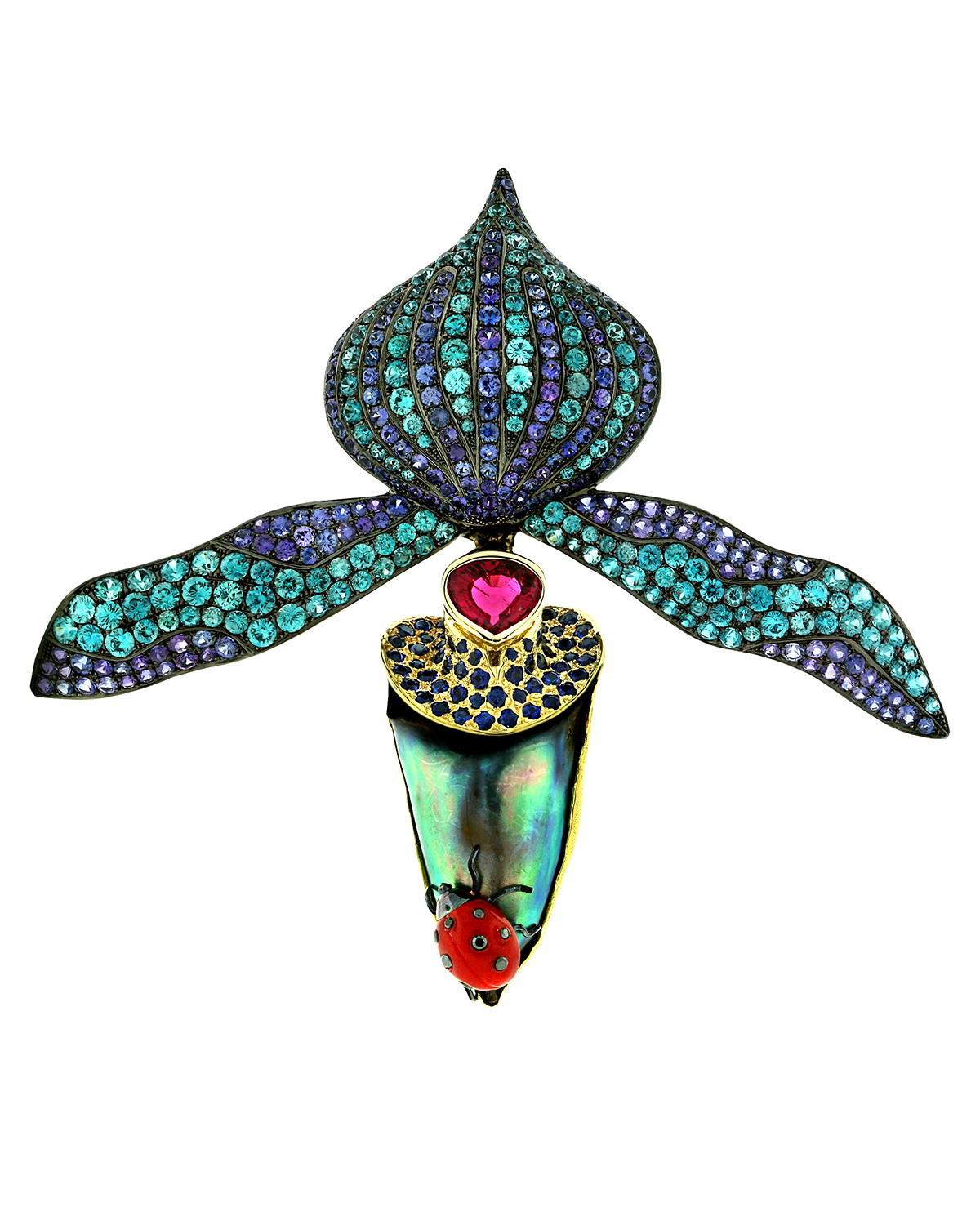 What is the difference between accumulating and collecting? Certainly there is nothing wrong with any of us buying things we like. But conscious collecting demands a greater degree of involvement.
Collecting is not just price and attraction, but learning about artists, materials and techniques, along with the social and economic context in which the work is produced. The payoff is a richness of enjoyment that extends deeply into the subject matter. In many respects, it's the difference between superficial enjoyment and substantial engagement.
While collecting jewelry opens windows on both social and natural history, concentrating on contemporary jewelry extends the role from voyeur to active participant. In the contemporary realm, the buyer becomes part of the artistic process. Like an editor, a collector of contemporary art can influence the here and now.
There was a time when jewelry was among the finest of the fine arts. Witness the letter Michelangelo sent to a friend complaining about his troubles working on the Sistine Chapel: "I'm a jeweler, not a painter."
Like Michelangelo, I was formally trained in the fine art disciplines. Unlike Michelangelo, I am a painter, not a jeweler. Early in my career, my focus was painting and sculpture. It was only later that I started to apply fine art principles to jewelry, using gemstones as my palette.
I have made it my life's goal to re-establish jewelry as a fine art discipline. That is why I have resisted the call of the easy money in mass-produced jewelry. I only make one-of-a-kind jewels because original art is always worth more than a copy or a print. I also think that it is important to our culture to use ancient labor-intensive techniques like granulation, piercing and hand engraving so the skills aren't lost.